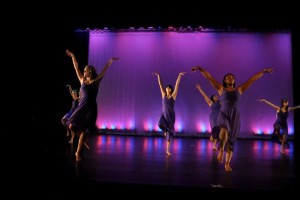 Everybody knows that a dance floor is not supposed to move-that's what the tape is for-, but dance floor manufacturers have now introduced the concept of "speed" to their product lines.
Floor speed is not about the speed of the floor, but rather about the kind of dancing that happens on top of it.
Fast floors-Best for tap, jazz and modern dancing, primarily for dancers who wear shoes.
Medium floors-Better grip, but not for use with taps or high heels. Use this for musical theatre when characters may wear shoes appropriate for their costumes.
Slow floors-Best for ballet, because of a surface that gives better grip to bare feet and ballet slippers.
Determination of "speed" will vary from manufacturer to manufacturer, so make sure any vendor or floor maker you are working with knows the primary type of dancing that your floor will see.
Regardless of the speed of our floor, our vinyl dance floor tape is your best choice for seaming.